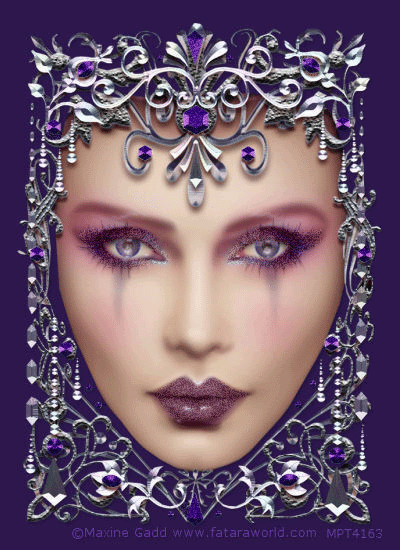 The February born shall find
Sincerity and peace of mind,
Freedom from passion and from care,
If they, the amethyst will wear.

For those who were born in the month of February the Amethyst is the traditional birthstone. The February birthstone poem reflects some of the properties with which the Amethyst is associated - stability, peace, balance, courage, inner strength, sincerity and a calm disposition. The healing properties of the February birthstone are reputed to be effective for health problems relating to the withdrawal symptoms of any sort of addiction, headaches, insomnia, arthritis, pain relief, circulatory system issues and general healing. The Amethyst is also referred to as the the "sobriety stone" as it was once believed to prevent drunkenness and used to treat alcoholism and other types of addictions.

Amethyst is also symbolic of spirituality and piety. It has been used to ornament churches and crosses used in religious ceremony, and worn in rings and on rosaries by bishops and priests.

Once considered more valuable than diamonds, Amethyst is a member of the quartz family, occurring naturally as crystals within rocks. Deposits of this gemstone are found in Brazil, Canada, Australia, India, Madagascar, Namibia, Russia, Sri Lanka; and in the United States.

The gift of Amethyst is symbolic of protection and the power to overcome difficulty. It is said to strengthen the bond in a love relationship, so it is an ideal anniversary or engagement gem. Whether or not Amethyst holds such power, it's stunning beauty will certainly make anyone who wears it feel like royalty!
This purple form of quartz is associated with mental clarity and emotional well being. It is believed to be a stress reliever as well, bringing a state of tranquility to its wearer.
source:
http://www.about-birthstones.com/
http://www.birthstones.org.uk/history-of-birthstones/