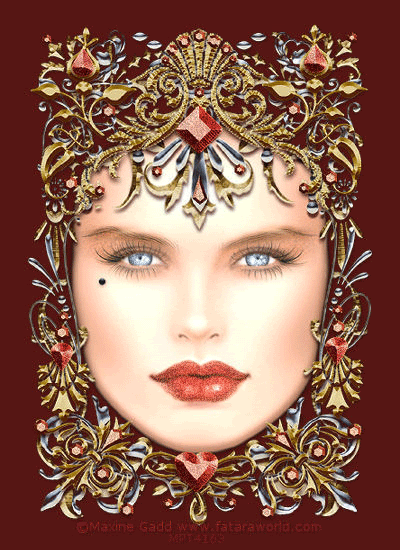 "By her who is this month was born
No gem save garnets shall be worn
They will ensure her constancy
True friendship and fidelity."

For those who were born in the month of January the garnet is the traditional birthstone. The January birthstone poem reflects some of the properties with which the garnet is associated - purity, truth, faithfulness and friendship. The Traditional Metaphysical Properties for the January Birthstone Garnet are awareness, commitment, regeneration, insight and removing negativity. The healing properties of the January birthstone are reputed to be effective for health problems relating to the blood, heart, lungs and infection. The garnet is also used to enhance sensuality and sexuality.
First mined in Sri Lanka over 2,500 years ago, the garnet is also found in Africa, Australia, India, Russia, South America; and in the United States, in Arizona and Idaho. Although most commonly known as a red gemstone, the garnet comes in a variety of other hues, including muted yellows, vibrant oranges, rosy pinks, lime greens, and violets—a virtual bouquet of colors. This diversity is due to unique combinations of elements within each particular gem, such as iron, calcium, and manganese.
The garnet continues to be the protective gem of journeyers. A gift of garnet is thought to be symbolic of love and the desire for a loved one's safe travel and speedy homecoming. It is January's birthstone, but far from being only a winter gem, the garnet, with its brilliance and multitude of colors, is truly one for any season.
While naturally occurring in a wide variety of colors, a garnet is most often red. As such, it is linked to blood and is believed to protect its wearer against physical illness.

source:
http://www.about-birthstones.com/
http://www.birthstones.org.uk/