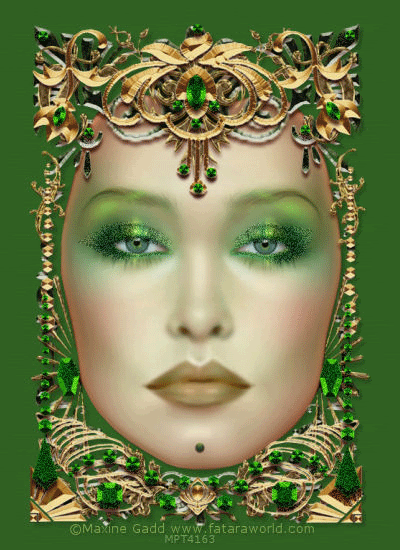 "Who first beholds the light of day
In spring's sweet, flower month of May
And wears an Emerald all her life
Shall be a loved and a loving wife."

For those who were born in the month of May the Emerald is the traditional birthstone. The May birthstone poem reflects some of the properties with which the Emerald is associated - loyalty, faithfulness and friendship. The Traditional Metaphysical Properties for the May Birthstone Emerald are memory, clairvoyance and faith. The healing properties of the May birthstone are reputed to be effective for health problems relating to the eyes, fertility, the spine and headaches. The Emerald is also used to enhance mental capabilities.
The Emerald is a member of the beryl family of minerals. The green crystals grow slowly within metamorphic rocks and are restricted in size by the rock, making large Emeralds rare and costly. Although this gemstone is relatively hard and durable, it must be protected from blows because the inclusions found within make it susceptible to breaking.
Some people believe that wearing an Emerald brings wisdom, growth, and patience. And as any couple in a long-term relationship would agree, all of these qualities are essential for a successful and lasting love. This may explain why a gift of Emerald for an anniversary -- or anytime -- is considered symbolic of love and fidelity.
T

his famous green gem is a symbol of friendship, a physical restorative, and according to some sources it allows its wearer to see into the future.
source:
http://www.birthstones.org.uk/
http://www.about-birthstones.com/maybirthstone.html