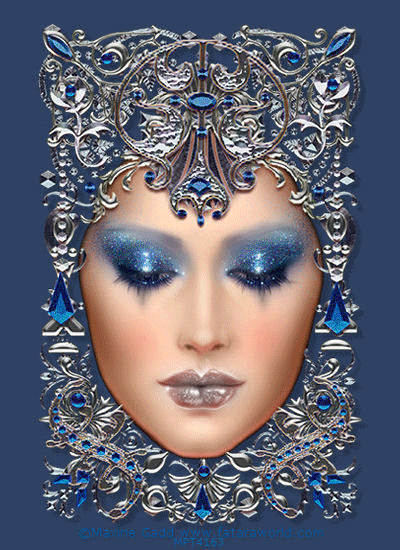 "A maiden born when autumn leaves
Are rustling in September's breeze,
A Sapphire on her brow should bind;
To bring her joy and peace of mind."



F

or those who were born in the month of September the Sapphire is the traditional birthstone. The September birthstone poem reflects some of the properties with which the Sapphire is associated - truth, sincerity and constancy. The Traditional Metaphysical Properties for the September Birthstone Sapphire are clairvoyance, insight and interpretation. The healing properties of the September birthstone are reputed to be effective for health problems relating to lowering fevers and inflammation, hearing problems, cancer and burns. The Sapphire is also used to enhance the influences of Venus and and banish evil thoughts.
T

he striking deep blue of a quality sapphire is reminiscent of a cloudless night sky. Ancient civilizations believed that the world was set upon an enormous sapphire, which painted the sky blue with its reflection. This legend, as well as the belief that the ten commandments were inscribed upon tablets made of sapphire, gives Septemberís birthstone a royal place among gemstones.
Sapphire is a variety of the mineral corundum. Corundum is found in every color of the rainbow, with red being designated as ruby and all other hues Sapphire. But the most prized color of Sapphire is a rich, deep blue. These gemstones were mined as early as the 7th Century BC from India and what is now Sri Lanka. They are found today in Sri Lanka, Kashmir, Myanmar, Thailand, Australia, Nigeria, Kenya, Tanzania, China, Madagascar, and the United States. Large specimens of Corundum crystals are rare, although the 563-carat Star of India can be seen in the American Museum of Natural History. This is the largest and most famous of star Sapphires, which are cut to reflect light from inclusions within the stone, revealing a bright six-legged star pattern.
The Sapphire is second only to the Diamond in hardness, making it a durable gemstone for setting into jewelry. A gift of Sapphire represents sincerity and faithfulness. As nourishing to the soul as gazing up at the sky on a summer day, this brilliant blue gemstone is truly a heavenly choice!
A sapphire can come in any color and in its red form is actually a ruby. Popularly known as a blue gemstone, sapphires are associated with innocence and like emeralds are said to give the ability to see into the future.
source: