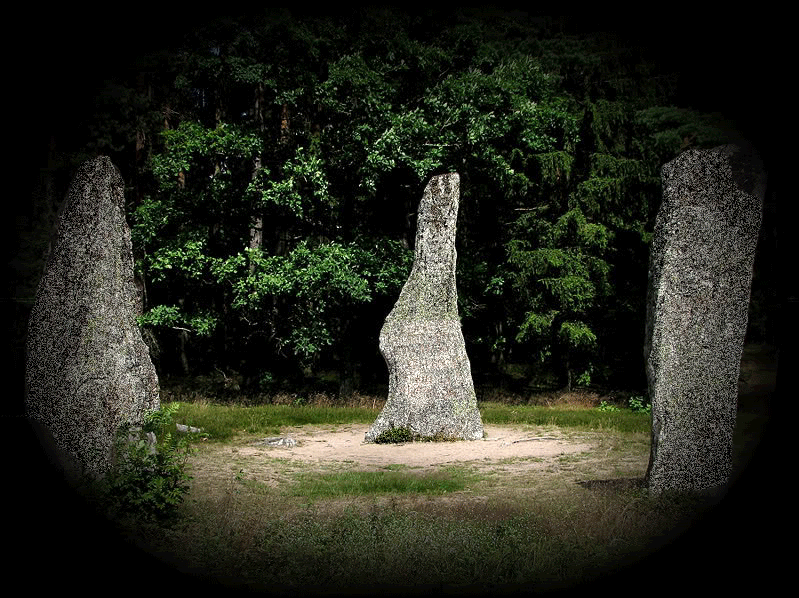 ---
The impressive Björketorp monument, which has traditionally also been known as the Galta monument, still stands, where it apparently was originally erected. It is located in the middle of the province Blekinge, and nowadays it marks the border between the three modern villages Listerby, Björketorp and Leråkra.
This is one of a group of rune stones found in Blekinge, Sweden, dating back to the 6th century AD. The stones measure up to 4.2 metres in height. Some of the stones appear in circles while others stand alone. The Björketorp stone bears the following inscription:
I, master of the runes conceal here runes of power. Incessantly (plagued by) maleficence, (doomed to) insidious death (is) he who breaks this (monument). I prophesy destruction / prophecy of destruction.
A local legend relates that the curse was once tested and proved. A very long time ago, a man wanted to remove the stone so as to get more land to cultivate. He piled wood around it in order to heat it up and then crack it with water. The weather was dead calm and there was no wind. He had just lit the fire when a sudden gust of wind turned the direction of the flame setting the man's hair on fire. He threw himself on the ground to extinguish it, but it spread to his clothes and the poor man died in terrible agony. However, the fire around the rune stone was extinguished as if an enormous hand had enveloped the stone and smothered the fire.
---
sources:
http://ezinearticles.com/?Rune-Mysteries---Bjorketorp-Inscription-Curse&id=1745641
background and graphics by:
Next Back Home